The purpose of this Blog site is to share some of what is most important to me. Plus, I'd like to share some of the insights I've learned "along the way" (Jacob 4:2). In my heart, I'm just a simple man with a testimony of our Savior Jesus Christ and the restored Gospel. But, I have also lived an extraordinary and enjoyable life, and I want to share some of the highlights. I have so many good memories.

I was born and raised in the San Francisco Bay Area. In my youth, the City was a safe and wonderful place to live.  From Market Street to the Embarcadero and Fisherman's Wharf, from the Marina and the Presidio to the Golden Gate Bridge, and from Sutros to the Golden Gate Park, Fleishhacher Zoo and Lake Merced, I loved the City.  In those days, it was a safe and beautiful place to live.
At age 19, I was called to serve a two year Full-Time Mission for the Church of Jesus Christ of Latter-day Saints. I served in the North Central States Mission. Afterward, I came home and was confronted with a possible military draft and an assignment to Vietnam.  Rather than be drafted, I joined the United States Air Force and served tours in England, Southeast Asia, and Germany. I separated from the service long enough to attend and graduate from Brigham Young University-Provo. After graduation, I reentered the Air Force and served as a Foreign Affairs Officer. My primary area of responsibility (AOR) was the Middle East. I lived and traveled in many countries (Far East, Western Europe, and the Middle/Near East). I retired after serving 24 years on active duty.
I have been privileged to be married to two wonderful women. Sadly, after 15 years of marriage, my dear wife (Jenny) passed away suddenly due to a heart problem, and I became a single parent with seven (7) children.  Six years later, I met Kathy Platt.  She was soft spoken, beautiful and kind.  It didn't bother her that I was a military man, nor that I had seven children.  And, she even seemed to like me.  We dated for several months and eventually were married.   We have been married now for more than 29 years. I am proud to be the father of 10 children and 31 grandchildren.
Until recently, Kathy and I were blessed to live in a beautiful home nestled in a peaceful agricultural mountain valley located in Central Utah (Sanpete County). We had fulfilling work which we enjoyed; plus, for the sake of our animals, we cultivated, planted, irrigated, grew, fed and raised horses (plus dogs and cats).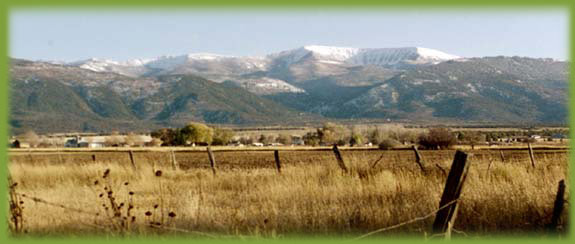 In our valley, there are many good hard working people who are our friends and with whom we share similar values. Our home and property were actually located on county lands (not in a town), and we were surrounded by open farmlands. The valley has a rich and celebrated pioneer heritage. Our summer months were filled with community sponsored memorial events, festivals, parades, and rodeos. The nearby cities and towns are small, but they provided us with the essential shopping and business necessities. If we ever needed more, we could always shop online; or, plan a short one hour drive to one of the larger cities along the Wasatch Front. Life was good!
However, things changed for us again. In the Spring of 2017, we were called to serve Full-Time Missions for the Church of Jesus Christ of Latter-day Saints. We were assigned to serve at Brigham Young University-Hawaii. Specifically, "Sister Edgar" was called to serve as the Visiting Women's Health Nurse for the Married Students (and their babies), and I ("Elder Edgar") was called to serve as a Computer Support Tech. I am assigned as the Database Administrator for the Conduct Manager software at the college. So, that's where we're at now, BYU-Hawaii. And yes, Life is still good!
To read more, please visit Scott's Blog: Insights of a Fellow Traveler. (PLEASE NOTE: This link will take you to "Scott's Blog Site" and off of the "Edgar Family Website."  However, from the Blog Site Home Page, you can click on a link at the bottom to return to the Edgar Family Website.)
---
Click here to Return to the Edgar Family Home Page.