We are blessed with a beautiful, growing and wonderful family that loves us. We are a blended family with 10 children; and, we currently have 32 grandchildren who call us Papa and Nana! Our family members live mostly in the western United States of America (Utah, Nevada, Arizona, and California), but we also have a daughter living in Florida. Our family is our greatest treasure. And, we believe we can be together forever.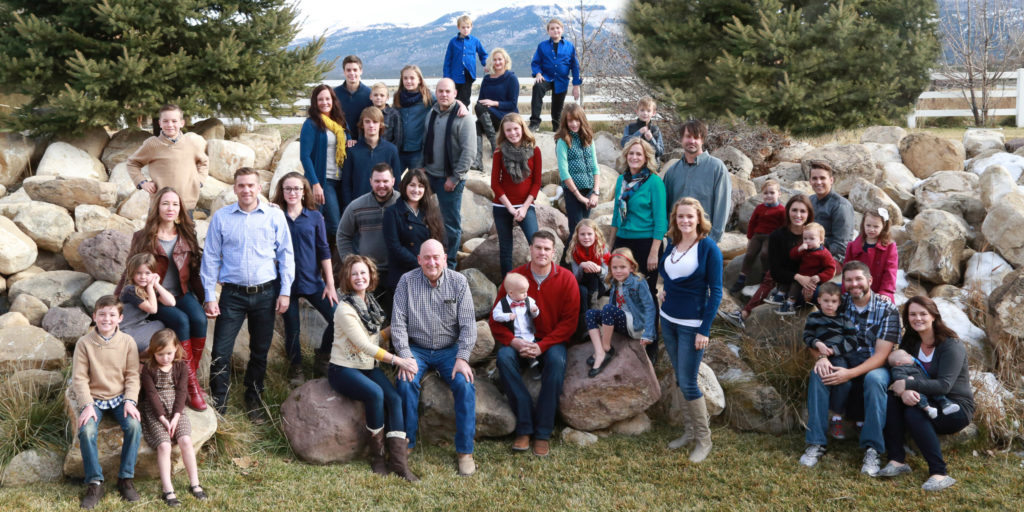 "The family is central to the Creator's plan for the eternal destiny of His children."
The Family: A Proclamation to the World
Kathy and I are "empty nesters." We were fortunate to have lived in a comfortable home nestled in a peaceful agricultural mountain valley located in Central Utah, USA. But, then there came a phone call from a friend asking us to accept a Full-Time Senior Missionary assignment. After sincere prayerful consideration, Kathy and I decided it was the right thing to do. We interviewed with our Bishop, filled out our papers, met with our Stake President, and submitted our mission applications to Salt Lake. Several weeks later, we received a package from the Prophet (Thomas S. Monson). We were called to serve in the Hawaii Honolulu Mission and assigned specifically to Brigham Young University-Hawaii (BYUH). We entered the mission field on May 1st 2017.  Sister Edgar was assigned to serve as the Visiting Home Nurse for the Married Student Mothers (and their babies), and I was assigned as a Computer Support Tech. My specific assignment was to serve as the Database Administrator of the BYUH Conduct Manager Software. In addition, I would often conduct interviews and investigations of reported student misconduct. And, I taught the Leadership Pattern Classes on campus: "Lead Like the Savior."
---
Brief Mission Homecoming Report
After 23 months in the mission field, we returned home on April 2nd, 2019!  We then begin our "pilgrimage" to revisit our wonderful but dispersed family.  It was so very exciting!!!  Sister Edgar (Kathy) and I had the time of our lives traveling, visiting and reconnecting with our children and grandchildren. We had an emotional reunion when we came down the escalator at the Salt Lake Airport to a joyful band of sign-carrying and waving loved ones. It took a few days to settle down after that.  Initially, we stayed in North Salt Lake with our daughter Melissa and her family, and we visited our son Scott and our daughter Amanda and their families.  Then we began the road trip.  We traveled to Southern Utah and Nevada to be with Marie and her family and then to Las Vegas to visit Brittany, Brian and their families (and my sister Karen). We drove a rental car from Las Vegas to Los Angeles and picked up our family car at the port. We then traveled to San Clemente (California) to visit our son Sam and his family. Following that visit, we traveled to Pinetop (Arizona) to visit Heather and family (and pick up our dog Missy). Then, we drove back to Utah to look for work and check out the housing market. At about that time, Kathy flew off to Cape Cod (Massachusetts) to spend a couple of weeks with her parents while I remain in Utah (with Missy) "…taking care of business!" While Kathy was away, I drove to Long Beach California to pick-up our crated household goods at the seaport and haul them to Southern Utah (anticipating we would find work and a home in that area).
This pilgrimage period was an emotional and joyful time for us, but it was also a little stressful. We missed our friends and life in Hawaii; we missed the honor of wearing our missionary name tags; our daily routines changed; we suffered a little from jetlag; and; we've had much to do to reconnect with reality. But it is so wonderful to have family and friends and to be loved. We have much to be thankful for, and we have Hope in the future! We love the Lord, we love our family and friends, and the Gospel is True. Hurrah for Israel. We are so very blessed.
We are now comfortably settled and happy in the City of Enoch, just outside Cedar City, Utah.  Kathy has been hired at Intermountain Cedar City Hospital working as a Labor and Delivery Nurse, Postpartum Nurse and Lactation Consultant.  So, the Cedar City area will be our home going forward.  We found a wonderful house in Enoch, made an offer on it, and moved in on Monday, Jul 1st, 2019.  Life is really good!  Enoch and the Cedar City area are a wonderful place to be; we love the new Cedar City Utah Temple; we love our new Ward Family (the Meetinghouse is just two blocks away); and, it appears Cedar City is at geographic crossroads for our dispersed family.
---
Our Family Logo:
The Cypress Tree is a lasting symbol of strength, endurance, and faith.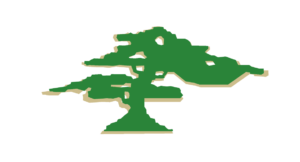 Click here to read an inspiring description of The Cypress Tree. 
---
Our Family Motto:
In the Summer of 1983, Grandma Jenny brought a sign home from her Relief Society meeting.  She taped it near the top of our refrigerator door for everyone to read:
"Look for the Good!"
It instantly became our family motto.
Grandma Jenny
---
Our Family Mission Statement:
Our mission as a family is to obtain Eternal Life (as individuals and as a family) with God the Eternal Father and His Eternal Son, Jesus the Christ (see John 17:3, Romans 6:23, D&C 14:7, and Moses 1:39).
We do this by keeping the commandments of God (see D&C 93:1-3, 19-20 and 26-28), becoming clean through the Atonement of Jesus Christ (see Helaman 3:35, 3 Nephi 27:20, D&C 20:31. D&C 76:41 and Moses 6:59-60), and by remaining on the "…strait and narrow path" as described in 2 Nephi 31:17-21.
We work together as a family and support each other in obtaining this goal.
Grandpa (Papa)
---