Animals are an important part of my life. Mostly, I love my family and friends, but my love for animals is right up there. I grew up with dogs and cats sharing my room and my life. My first dog was a little Chihuahua named Peanut. He was a fun and loving companion. And at night, he'd crawl under my bed covers and sleep down by my feet. My first memory of severe emotional grief came when I "lost" Peanut. Many years have gone by, and many pets have come and gone, but I still have their memories in my heart. And as near as I can recall, I can still count and name 28 animal pets (including four horses). I do love my family more than animals, but I have been known to say, "Generally, I like animals more than people!" Pets are loyal and love us unconditionally; they are always happy to see us; they are quick to forgive our mistakes; and, they never hold a grudge. My animals make me happy, and they can take away the sadness. I love my animal friends.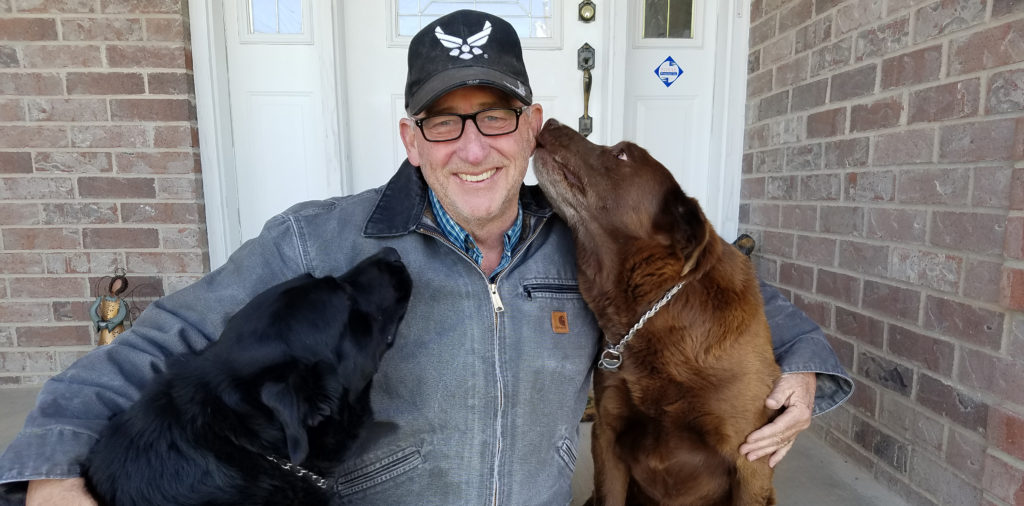 Lessons from My Horses
In the Summers on our property, I usually turned the horses out at night to graze in the pasture. During a new moon, when the earth is in darkness, I loved walking out into the field and just standing there, taking in the peaceful majesty of the night. I also enjoyed looking into the Milky Way Galaxy above and viewing the inspiring canopy of stars in the night sky. Horses have excellent night vision, so they could see me …but I could not see them. They would always walk toward me and gather very carefully around me in the field. It was inspiring when I heard and sensed those large animals approaching me out of the darkness to just stand next to me. They knew who I was, I was their friend (we were friends) and they trusted me. Those moments reminded me of a scriptural verse in the Book of Isaiah. When the Prophet wrote this, many of the Israelites had turned away from their God, and Isaiah was lamenting: "The ox knoweth his master, …but Israel doth not know, my people doth not consider" (Isaiah 1:3). Israel's animals knew their masters (and loved them), but, as a people, Israel knew not (or had forgotten) their God, who is their Master. Today, just as in the days of Isaiah, it is essential that we know our God who loves us and provides for us (see John 17:3). This is an important lesson we can learn from our animal friends.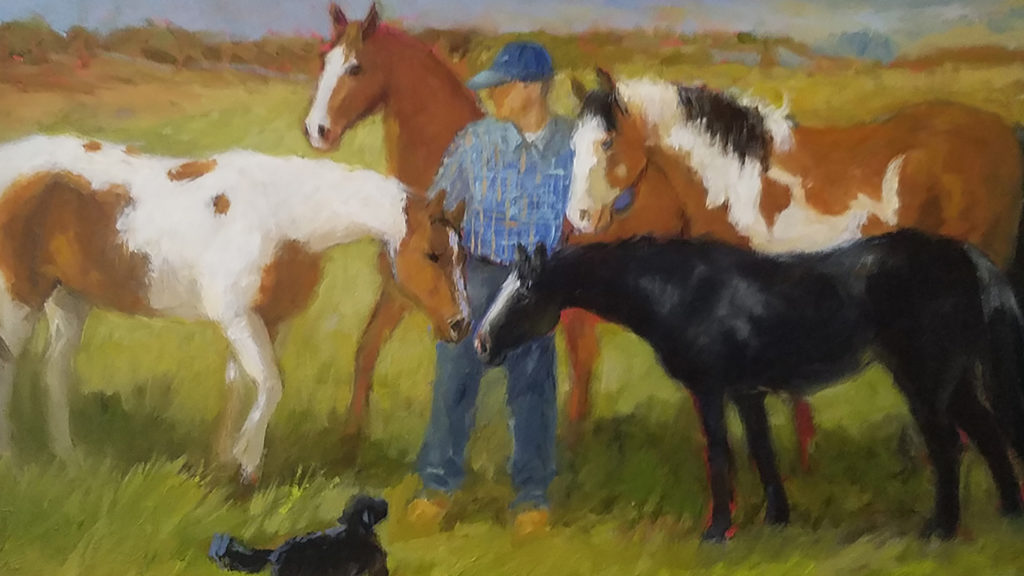 Another lesson I learned from my horses was to "be prepared for and anticipate the morning light."  Our ranch was located in a beautiful mountain valley where the winter mornings can be very cold. I usually fed the horses in the mornings before the sun came up and in the early evenings just before dark. The winter nights can be long and cold for the animals, so in the early mornings, they would usually gather together on the west side of the pasture waiting to catch the first bit of sunlight as it broke over the tops of the east mountains. As for myself, I also watched for the sun to rise above the eastern horizon …because I knew as soon as it did, "immediately," and I literally mean "immediately," I would feel the warmth of its radiance.

This is a great lesson and a "type" of the influence of the Gospel and the Savior in our lives. Those of us who may be struggling in darkness and/or despair (whether by ignorance or disobedience) can also feel the "immediate" love and influence of the gospel in our lives when we turn from inappropriate behavior and embrace Jesus Christ. He will "immediately" bless our lives with His love and the warmth of the gospel. We may not be made completely whole "immediately," but we will feel his love and have hope "immediately" as the "great plan of redemption" is "brought about" in us. Pure and lasting joy will come as we learn more of Him, continue to follow Him, and embrace His Plan of Happiness.

"Yea, I would that ye would come forth and harden not your hearts any longer; for behold, now is the time and the day of your salvation; and therefore, if ye will repent and harden not your hearts, immediately shall the great plan of redemption be brought about unto you."
(The Book of Mormon, Alma 34:31)
---
For additional insight concerning our sacred and eternal relationship with animals, please see:
"Animals and the Afterlife," by President Joseph Fielding Smith, LDS General Conference Address, October 1928; and,
"The Gospel and Animals," by Gerald E. Jones, Ensign Magazine, August 1972.
---
Click HERE to Return to the Edgar Family Home Page.