Many years ago, in an adult Sunday School class, our instructor looked at me and asked me directly: "Have you ever doubted your testimony of Christ; and, what were your feelings at that time?"  I didn't answer immediately but thought seriously about the questions.   Then I answered, "I honestly don't recall ever doubting my testimony of Jesus Christ."  I have always known that Jesus is the Son of God, our Redeemer, and Savior.  I believed this when I was a child; and, as an adult, I have never doubted it.  Jesus is the Chosen One, the Messiah, who created and organized the Heavens and Earth, and all things in them.  He has implemented our Heavenly Father's Great and Eternal Plan of Happiness, the Plan of Salvation.  Through His Atonement, He has redeemed us from the "Fall of Adam" and Atoned for our individual sins.  Thus, He has made it possible for us (spirit children of God) to return and be with God our Heavenly Father again.  For our part, we must follow the "Doctrine of Christ" (2 Nephi 31:20-21), keep the commandments of God, and honor our sacred covenants with Him.
I believe we are all "spiritually" children of our Heavenly Father and we lived with Him as individual spirits before our birth. He, however, has a glorified, immortal body. We loved Him, and He loves us. He is perfect in all things, including Perfect Justice and Perfect Mercy. And, I believe He has a plan (Moses 1:39) for all His spirit children to become like Him and His Beloved Son (Matthew 5:48 and John 17:2-3).   It is my testimony that Jesus Christ is the literal Son of God the Father, the only begotten of the Father in the flesh, and He is like His Father in every way.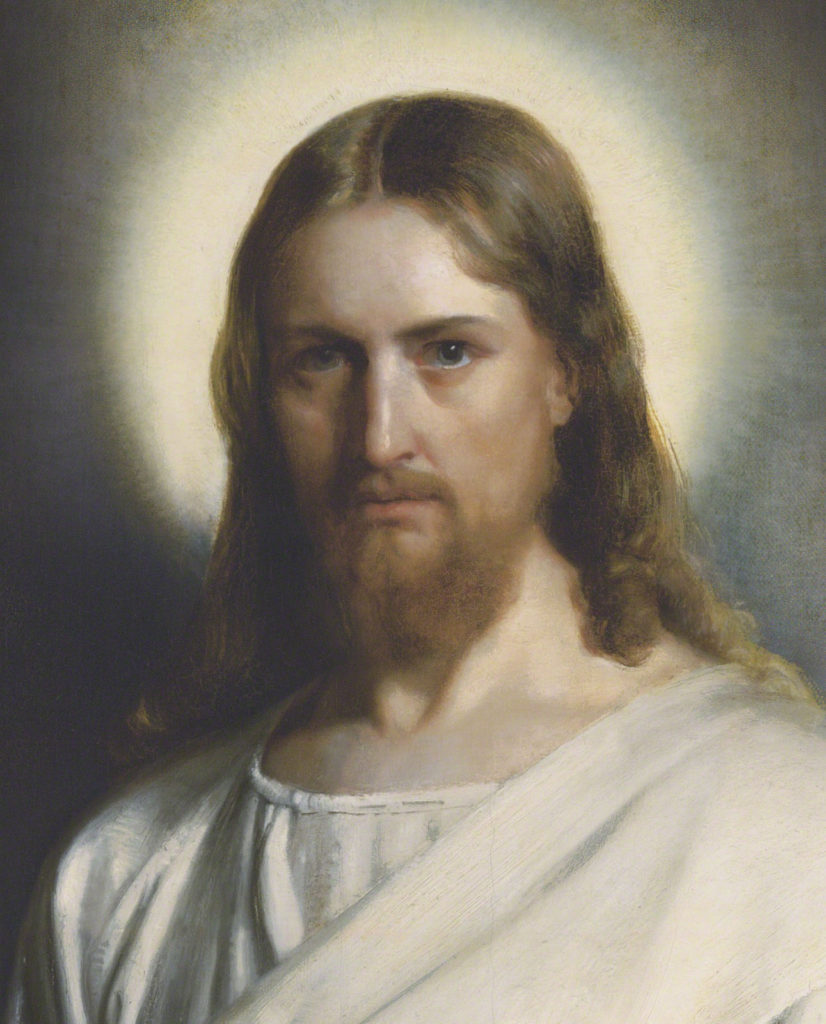 Because of Jesus Christ, all mankind will be resurrected and will stand before Him to be judged. Like God the Father, Jesus Christ is merciful and loving, but He is also a God of justice. So, while His atonement has paid the demands of justice, there is much required of us. In this life, we are all unworthy (to some degree) of His forgiveness and mercy. However, what He asks of us is that we exercise Faith in Him, repent honestly of our sins, be baptized by an authorized servant of the Lord Jesus Christ, and continue in a life of righteousness. Essentially, we will be judged according to the desires of our hearts, our faithfulness, and obedience in keeping His commandments and our covenants, and our continuing or "enduring" in good works. This is "the Gospel Plan of Salvation." Or in other words, "The Great Plan of Happiness."
Finally, please allow me to say something about the Church of Jesus Christ on the earth. Shortly after the early Christian era, and because of wickedness in the world, the Church of Jesus Christ (including a full understanding of Heavenly Father's Plan) was taken from the earth (this is referred to as "the Great Apostasy"). The earth fell into the Dark Ages when "the heavens were sealed," and Divine revelation ceased. However, I testify the fullness of the Gospel of Jesus Christ has since been restored to the earth. God the Father and His Son Jesus Christ have opened the Dispensation of the Fulness of Times.  Heavenly messengers have returned to the earth and restored Holy Priesthood authority/powers and blessings, and the Gospel Plan of Salvation has been revealed (again). I believe Jesus Christ Himself sits at the head of His Church (the Church of Jesus Christ of Latter-day Saints), and He is alive and well.  He is our Creator, our Savior, our Redeemer, and the Son of God.  He loves all of God's children, and He has provided a way (if we are willing) for each of us to ultimately return and live with God again.  "For behold, this is my work and my glory—to bring to pass the immortality and eternal life of man." (Moses 1:39)
Of these things I am certain, and I testify they are true.  I share them with all who will read this.  And, I do it with full confidence and all sincerity.   I know for myself they are true; and, I know you too can receive this same assurance from the Holy Spirit.
My name is Scott A. Edgar.  I am your fellow servant in the Gospel of Jesus Christ.  I am a member of the Church of Jesus Christ of Latter-day Saints and a Disciple of Jesus Christ.
---
Click here to Return to the Edgar Family Home Page.