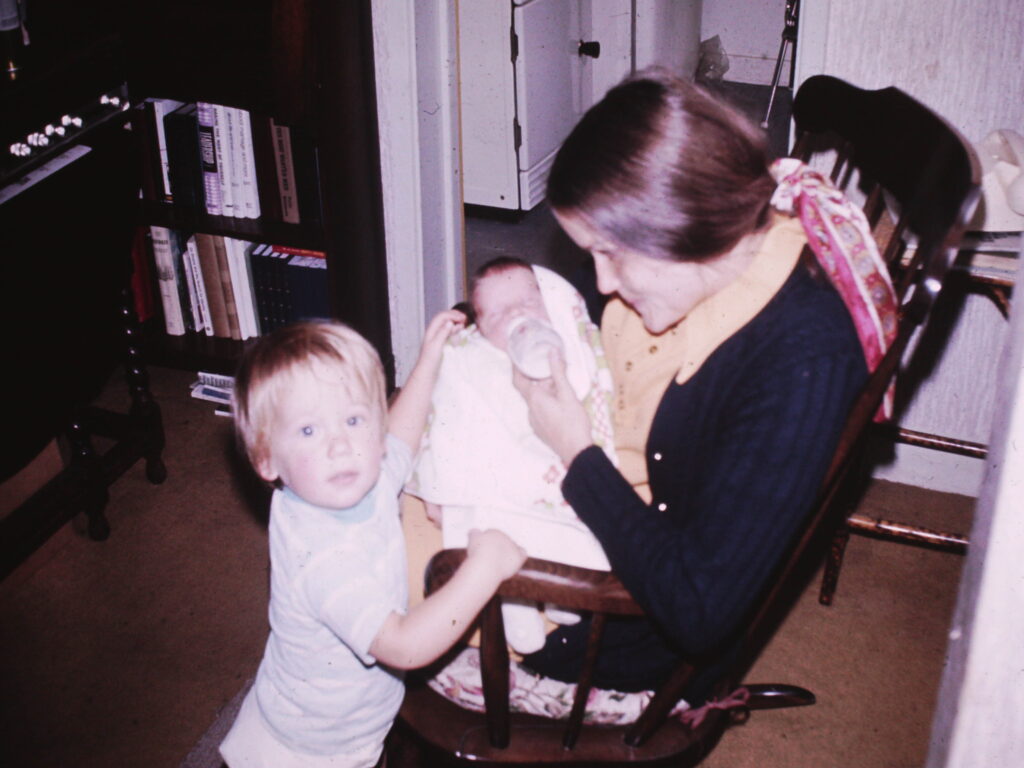 "Through tears and trials, through fears and sorrows, through the heartache and loneliness of losing loved ones, there is assurance that life is everlasting. Our Lord and Savior is the living witness that such is so."
President Thomas S. Monson ("I Know That My Redeemer Lives!" Ensign, May 2007, 25).
I met Jenny on the Sunday evening of our stake conference, 28 April 1968. I had recently returned home from serving a two-year proselyting mission for the Church of Jesus Christ of Latter-day Saints. Mutual friends of ours set us up, and I fell hard. However, we both kept our options open and continued to date other people for several months. Once it became clear I couldn't be truly happy without Jenny in my life, we got serious, fell in love, set a date (15 April 1969) and were married and sealed in the Oakland California LDS Temple. Our honeymoon was short-lived, though. Four (4) days after our wedding I was on a military flight (alone) to London, England. In England, I found a cute little cottage in Earith, Huntingdonshire (near Saint Yves). And on May 17th, Jenny joined me in England. (Eventually, Jenny and I upgraded to a more comfortable cottage: 18 St. John's Street, Huntingdon, Hunts PE29 3DD, United Kingdom.) We spent the first four (4) years of our life together in "Jolly Old" England.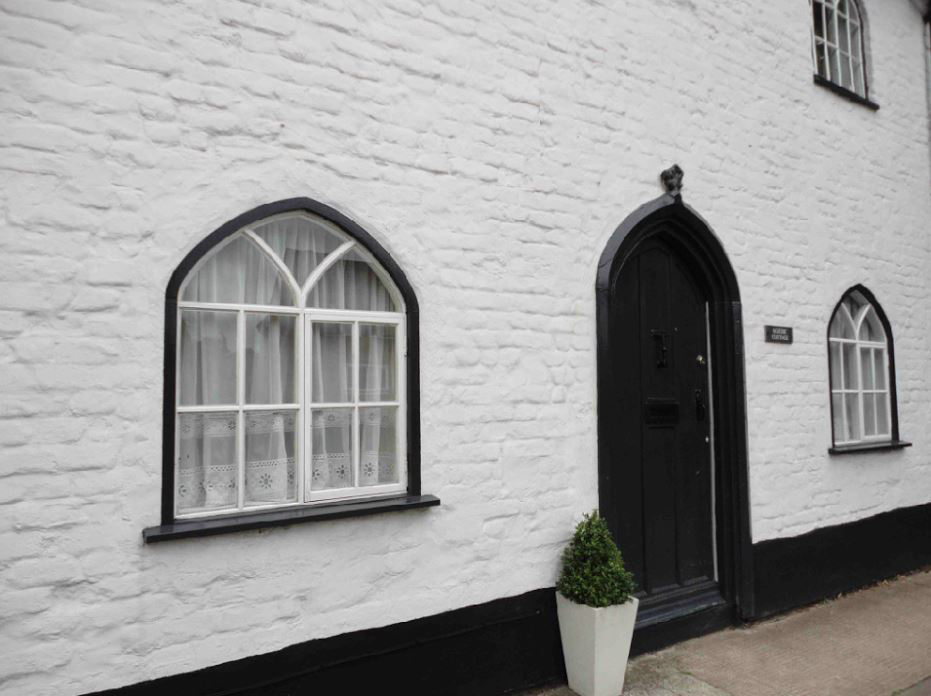 Jenny and I were married for a wonderful 14 years and 51 weeks before her sudden and untimely heart attack and death on 8 April 1984 at Ramstein AB, West Germany. She loved me and I loved her. She followed me around the world on my several Air Forces assignments. She gave birth to our seven (7) wonderful children (although she always wanted to have eight). Throughout our marriage, Jenny was a stay-at-home Mom caring for our children. In addition to caring for the children, she cared for me. She followed me when I had to move to England; she supported me while I was away for a year serving in the Viet Nam War; she followed me again back to Europe; and, when I decided to get out of the service and go back to the university, she continued to support me and care for the needs of our children while I studied. Jenny was always a loving mother, a faithful wife, and a loving companion. And, she is missed.
Losing Jenny was perhaps the most difficult experience of my life. However, my testimony of the gospel and of the atonement is stronger than ever. I know that the woman I've loved so much and have shared so much with could not just cease to exist at death. And, the Spirit confirms this to me. She is still alive in spirit and our family will be together again and forever.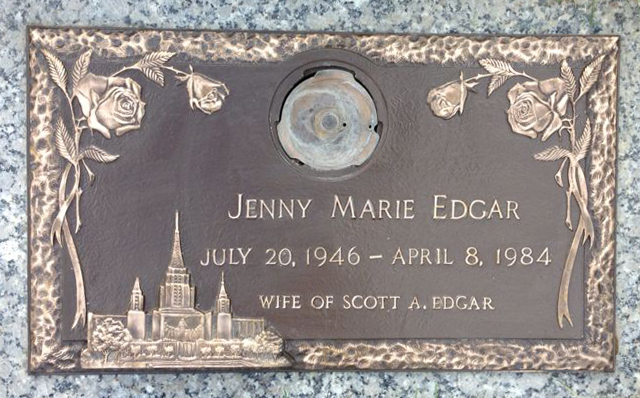 ---
Click HERE to see Writings of and about Jenny
Click HERE to see Jenny Marie's Patriarchal Blessing
Click HERE to see Jenny Marie's Funeral Program
Click HERE to return to My Companions!
Click HERE to Return to the Edgar Family Home Page.